Moose Highlights
What Makes a
Minnesota Moose?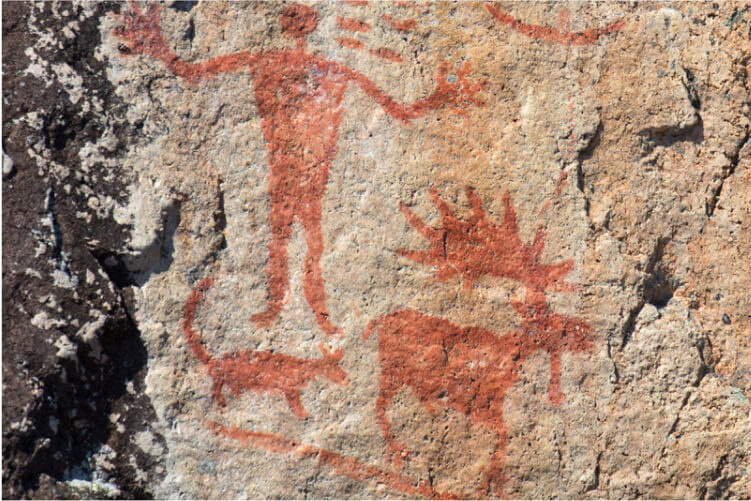 Moose are Northwoods icons
You may have visited Moose Lake State Park. Perhaps you're familiar with the annual Moose Madness Festival in Grand Marais, Minnesota. Maybe you remember the former Minnesota Moose professional hockey team. Moose are a centerpiece in Minnesota's "up north" identity. But the importance of moose in Minnesota pre-dates European settlement. Native people have used moose meat for food, furs for warmth, bones for tools, and other body parts for ceremonies. As long as people have lived here, moose have been a significant part of our state's culture.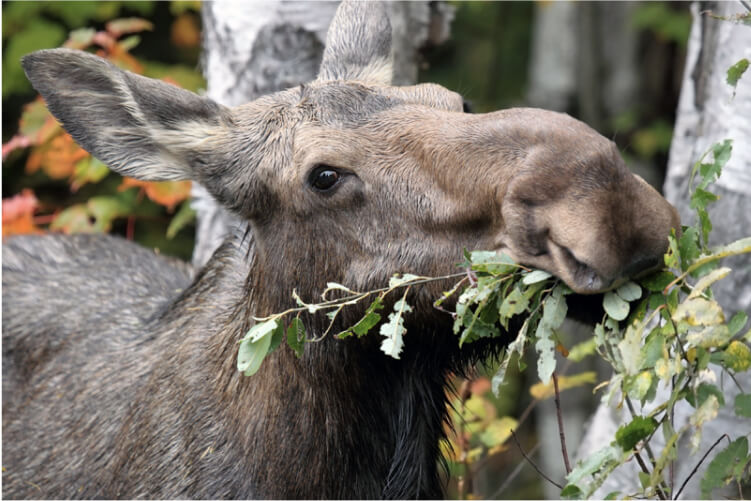 They have a huge appetite
Moose are the largest member of the deer family, with an appetite to match their size! Most active at dawn and dusk, moose search for food when temperatures are comfortable. They'll feed for about eight hours a day in summer, gobbling 30 – 40 pounds of new shoots and leaves from shrubs, trees and water plants. In winter, when leaves aren't available, moose nibble on twigs. Just like cows, moose have four-chambered stomachs, so they spend a great deal of time chewing and re-chewing their food.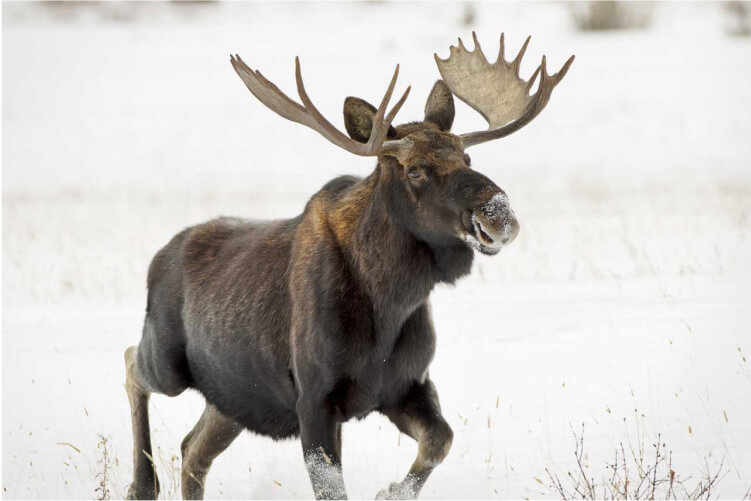 They're perfectly adapted to frigid winters
Moose live only in cold, snowy regions across the top of the world—making northern Minnesota a nice place to be in winter.